Thank you for visiting my website.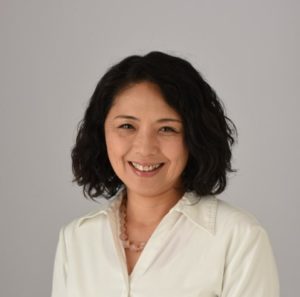 I wonder what has brought you to this page.
I believe whatever challenge you have right now is there because you can transform it.
Psychotherapy:
Recurring emotional pain and repeated interpersonal difficulty is not the sign that there is something wrong with you. It is the message from your life that you are suppressing your true self. It is possible to have a more enjoyable and fulfilling life through cultivating a new way of living that you truly accept and embrace who you really are. I believe that your present issue can open the gateway towards living a life in a way that is most natural and true for you. 
I will be committed to being an active partner in your journey towards emotional freedom, increased sense of joy and better health. 
Areas of counselling include stress, anxiety, depression, relationships, traumas (i.e. abuse, immigration), personal growth, and realisation of your dreams.
My approach includes Psychoanalytic Psychotherapy, Acceptance and Commitment Therapy, Cognitive Behavioural Therapy, and Hypnotherapy.
If you want to make an appointment or for further information, please email me seikotherapies@gmail.com
If we agree to work together, we will arrange a session time. Each session of psychotherapy is 50 minutes. Fee is $120 per session.
The length of psychotherapy is dependent on your needs and aims for therapy.
If you want to solve a particular problem, it takes less time.
If you want to work through your recurring painful emotions or something fundamental, I suggest that regular weekly therapy is ideal.
It is best to arrange sessions based on your aims and desires.
We discuss your intention of therapy in the first session. If you decide a regular therapy, we review our work periodically so that you know where you are with your initial goals.
Hypnotherapy:
Is a powerful tool to deepen your connection with your inner world. It is a method of accessing the subconscious, which has the tremendous healing power to bring harmony into all levels of your life on the physical, the emotional and the spiritual. Hypnotherapy is effective to find deeper meanings inherent in your presenting issues. It also helps you explore the root cause of unexplainable symptoms including persistent phobias and anxiety. I do a variety of hypnotherapy such as past life regression therapy, age regression therapy, dialogue with illness, and the visualisation of your future self who has outgrown your current issues.
If you are interested only in Hypnotherapy, one-off session is available. Fee is $360 per session (170 minutes).
Hypnotherapy trial session is also available for those who are interested in hypnotherapy but are not sure to have a full session. Fee is $180 per session (80 minutes).
You can make an appointment for hypnotherapy by email to seikotherapies@gmail.com
Payment by cash is appreciated.
I look forward to meeting with you and being an active partner for your journey towards emotional freedom.