I believe that there are two things that are important for us to be able to live our life in a way that is most true and natural to ourselves.
Developing the emotional capacity to recognise and be with our emotional truths
Awakening to the depth of ourselves
I will talk to the second point today.
Through both my personal life and my clinical experiences, I have come to realise that it is vitally important that we understand that the totality of who we really are is actually much bigger and deeper than we think we are.
Our expanded sense of self through awakening to the depth of ourselves is integral to higher growth and greater happiness.
I use hypnotherapy as a way of helping people to become aware of the depth of themselves.
Hypnotherapy I do involves a relaxation meditation which shifts the outward-directed consciousness into inward-directed consciousness.
Once consciousness goes inward, you will be able to tap into implicit memories in the subconscious that have been forgotten for a long time, and emotions and sensations attached to them.
The subconscious is thought to be located in the limbic area, which deals with long-term memories and emotions.
Hypnotherapy is a powerful tool to connect with the subconscious and find the root cause that led to your current issues. 
The subconscious is also a treasury of your innate wisdom.
It is not bound by the logic, the time, and the space.
The subconscious has the tremendous healing power to bring balance and harmony into all levels of your life on the physical, the emotional, and the spiritual.
Dr. Brian Weiss, an American psychotherapist who has made a pioneering contribution to past life therapy, states as follows:
"Regression therapy is the mental act of going back to an earlier time, whenever that time may be, in order to retrieve memories that may still be negatively influencing a patient's present life and that are probably the source of the patient's symptoms."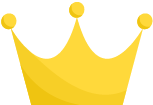 That being said… it is common that some people think hypnosis is "freaky" because hypnotised people seem to follow instructions easily and lose their control.
We see things like this in hypnosis show on TV. You may be worried that you would not remember anything once you are hypnotised.
I was totally suspicious about hypnosis for a long time!
Hypnotherapy used for a therapeutic purpose is actually very different from what you imagine.
A practice of directing our mind inward has a lot of benefits. It cultivates our senses of self-awareness of what is happening internally.
Our consciousness tends to go outward in our daily life.
We stay alert to sense danger, think about what needs to be done, think about other people etc.
In this awaken state of mind, we are too busy to get in touch with what is happening internally. As a result, we become disconnected with our soul.
Hypnotherapy helps us connect to our greater self on our physical, emotional and spiritual levels.
Hypnotherapy is a great tool to communicate with your soul.
Hypnotherapy is useful for exploring the following things:
Exploring the hidden meaning of your illness (like cancer) and irrational fears

Wanting to know the purpose of your life

Feeling disconnected between your body and your soul

Feeling restricted in being yourself

Wanting to find the meaning of your suffering

Fear of death
If you are interested or have any questions, please feel free to contact me!

Please feel free to contact me!
Email: seikotherapies@gmail.com
Facebook: @seikotherapy
Line ID: @smileseikoxo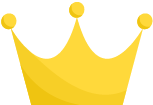 Weiss, 1993, p. 27 (Through time into healing: Discovering the power of regression therapy to erase trauma and transform mind, body, and relationships)